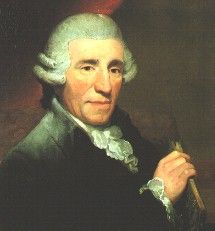 Classics for Kids has many excellent podcasts about composers.
Click here to listen to a few about Haydn.
Titles in this series include:
About Franz Joseph Haydn
Father of the Symphony
The Farewell Symphony
Minuets
Firsts
For more great podcasts for kids about famous composers, go to Classics for Kids.
Click here to see a selection of downloadable materials from CurrClick which could be used in a study of composers.
Clicking these links will take you away from My Audio School, so be sure to get an adult's permission.