Downloading books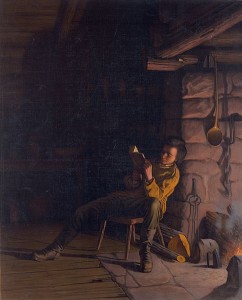 Downloading to Mp3:
Single links:
To save individual chapter or radio theater, simply right click "save link as" or "save target as". 
Entire books:

Actually, I hesitate to put instructions on the site for downloading to Mp3, because it differs depending on what kind of operating system you have, what programs you have installed, and what kind of Mp3 player you have.
We use Windows Media Player for downloading audio files to our Mp3 players. This is what works for us.
Here are the steps that I follow, though they may be different for you, depending on what you are using.
I click the link (in each audio book post) which says "download as a zipped file" and then follow the prompts to save the file.
Next, I right click on the download to open it, and then follow the prompts to Extract all files. Then I select all the files and add them to a Windows Media Player list by right clicking the mouse and selecting "Add to Windows Media Player". Once the audio starts playing, I click "sync" at the top and then "now playing" in the left sidebar (NOT in the top bar).
Then I create and name a playlist and select all the files again and drag them into that playlist (select and drag them all at once so they stay in order; on my computer I select one file and then click Control A to select the rest automatically). Then I connect the Mp3 player to the computer and drag the playlist I created into the right sidebar where is says "sync list". Then I click "start sync" and wait until the sync is complete.
There are various ways of doing this, and this is the one that works for me, given what I am using. I don't own a Mac, but I believe that some of the Mac users on this site are clicking the "subscribe in iTunes" link and downloading their books that way.
Downloading in iTunes
*Click the link on under the book title where it says "Subscribe in iTunes".
* As long as you have an iTunes account, this should launch itunes.
*Say "yes" if your computer asks, and import the whole book into iTunes
* Once in iTunes, on the left sidebar, click on "Podcasts" (under "Library").
* Under podcasts, you should see: "LibriVox: book-title-by-author-name"
* Click on the little black triangle beside that
* Now you should see all the files. if they are in light gray, it means they are not downloaded yet
* If you see a small gray "Get all" button, press that. otherwise, press "get" on all the files individually
* Let iTunes work away at downloading till all the files are in dark gray
* To listen, double-click a track as usual.
* If you have to interrupt your listening, you will find that iTunes remembers the place where you left off, when you get back to the track (even if you've listened to another track in your library in the meantime).
(*) Some listeners do not see this black triangle. In that case, in the iTunes menu bar, click on View, and then select List.
Instructions provided courtesy of Librivox.